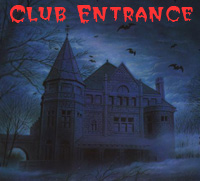 Welcome "Old Time Radio" Club Members


If the screen just blinks and nothing happens, Please clear your temporary internet files, then close your web browser and reopen it.



All club members have been emailed their username and password.
Email us or open a support ticket if you didn't get it.


Important: If you are having trouble reaching us via email, please, Click here and submit a support ticket. Many people have spam blockers on their computer or email service and our email isn't going through.






Please Note: The above login box is to enter the "Old Time Radio Club" members area.

If you are looking for the Old Time Radio forum (discussion board), please enter here.





Log-In Problems? Questions? Comments? Click here to read our Knowledge Base or submit a support ticket. This is the most reliable method of contacting us. Sometimes email gets swept up by over active spam blockers. We answer every email we receive. If you did not get a response, please check your junk mail folder or use the support ticket system.



Reminder:
Many of the Mystery Shows are located on the home page in the free section, here.
Find the series you want (bottom half of the home page) and click the picture of the old radio to get to them. Or you can find the links to them at the bottom of the Members Directory main page.







How To Get A Club Membership
If you enjoyed listening to the old time radio shows on our home page, please let us know by making a donation. You'll not only be supporting this website but you will be helping us to bring these fine shows back into public circulation and preserving the enjoyment of old time radio for everyone. All who support this website will receive a lifetime membership in our Old Time Radio Club. The membership includes access to our club members area with many thousands of Old Time Radio shows of all types. If you would like to listen to these shows and thousands more, please join our Old Time Radio Club. Complete details are on our home page at www.mysteryshows.com A complete listing of our series of shows and movies can be found on this page.
Powered by Webpage Password Protect