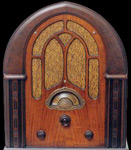 Dark Fantasy
Dark Fantasy was a series dedicated to dealings with the unknown and was heard Fridays over stations. Keith Paynton served as announcer. The shows covered horror, science fiction and murder mysteries.
These and thousands of more shows are available to our Old Time Radio Club Members
Everyone who makes a donation of $10 or more gets a lifetime club membership. Full details on our home page.



A_Delicate_Case_Of_Murder.mp3
A_Passenger_To_Bali.mp3
Banquo_Chair_Coward.mp3
Beyond_Good_And_Evil.mp3
Cant_You_Do_Anything_Right.mp3
Catch_Kill.mp3
Conquerers_Isle.mp3
Creeps_By_Night_Final_Reckoning_--.mp3
Crimand_Punishment.mp3
Cursof_Thneanderthal.mp3
Dark_Ventuer_Turnabout.mp3
Dark_Venture_The_Boarder.mp3
Dark_Venture_The_Man_In_--.mp3
Dead_Hands_Reaching.mp3
Death_Is_A_Savage_Deity.mp3
Death_Of_Olivia_Fishhead.mp3
Debt_From_The_Past.mp3
Edge_Of_The_Shadow.mp3
Evening_Strang_Orchid.mp3
For_My_Next_Trick.mp3
Framing_Of_Paster_Quist.mp3
Funeral_Arrangements_Completed.mp3
Funhouse.mp3
Girl_With_Dual_Personality.mp3
Homecoming_Aunt_Cassie.mp3
House_Of_Bread.mp3
I_Am_Your_Brother.mp3
Jean_Dlu_Cour.mp3
Jilting_Of_Granni_Witherall_Escaped.mp3
Lifspan.mp3
Man_With_The_Scarlet_Satchel.mp3
Marius.mp3
Men_Call_Mmad.mp3
Mr_Mergenthurkers_Loblies_August_Heat.mp3
Murder_Goes_Astray.mp3
Nightmar_Chance_Of_A_Ghost.mp3
Nightmar_Coincidence.mp3
Nightmar_Hollow_Footsteps.mp3
Nightmar_The_Leech.mp3
Over_The_Hill_Man_In_The_Black_Hat.mp3
Pennsylvania_Turnpike.mp3
Rendezvous_With_Satan.mp3
Resolution_.mp3
Spawn_Of_The_Sub_Human.mp3
Sudden_Death_On_The_Farm.mp3
Superstition_Bhanged.mp3
The_Bet_Clerks_Quest.mp3
The_Black_Cat.mp3
The_Cup_Of_Gold.mp3
The_Demon_Tree.mp3
The_Empty_Coffin.mp3
The_Escapof_Mr.Trimm.mp3
The_Headless_Dead.mp3
The_Horla.mp3
The_Housof_Bread.mp3
The_Letter_From_Yesterday.mp3
The_Lodger.mp3
The_Man_Who_Camback.mp3
The_Man_Who_Came_Back.mp3
The_Marvelous_Barastro.mp3
The_Mask_Of_Medusa.mp3
The_Queen_Of_Spades.mp3
The_Sea_Phantom.mp3
The_Storm.mp3
The_Thing_From_The_Darkness.mp3
The_Thing_From_The_Sea.mp3
Three_Oclock.mp3
Thus_I_Refut_Book_Shop.mp3
To_Build_A_Fire_Three_Skeleton_Key.mp3
Toltecs_Tomb.mp3
Trust_Mdarling_I_Love_You.mp3
W_Is_For_Werewolf.mp3
Wax_Work_Man_And_The_Snake.mp3
Weekend_Vacation.mp3
When_Justice_Was_Blind.mp3
William_James_Sidas.mp3
Woman_In_Gray_Suspicious_Gift.mp3

If you would like to listen to these shows and thousands more, please join our Old Time Radio Club. Complete details are on our home page at www.mysteryshows.com